Forrester Goodrich, Jr.: Career Readiness Instructor | Houston, TX
Training & Competency Manager, Western Midstream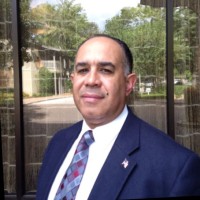 Rich is a native of Brooklyn, NY who retired as a U.S. Marine Master Gunnery Sergeant after close to 30 years of service. His last tour of duty was as the 8th Marine Corps District Training Team Chief.
He holds a Master's degree in Business Administration from Texas A&M University, and has been worked for Atlantic Petroleum, Baker Hughes, Occidental Petroleum, in the oil and gas industry in the Houston area. He is currently working as a Recruiter for the Texas Workforce Commission.
He sits on the board of "Aggies Helping Others" and volunteers at Camp Hope, a PTSD Organization serving veterans in Houston, Texas.