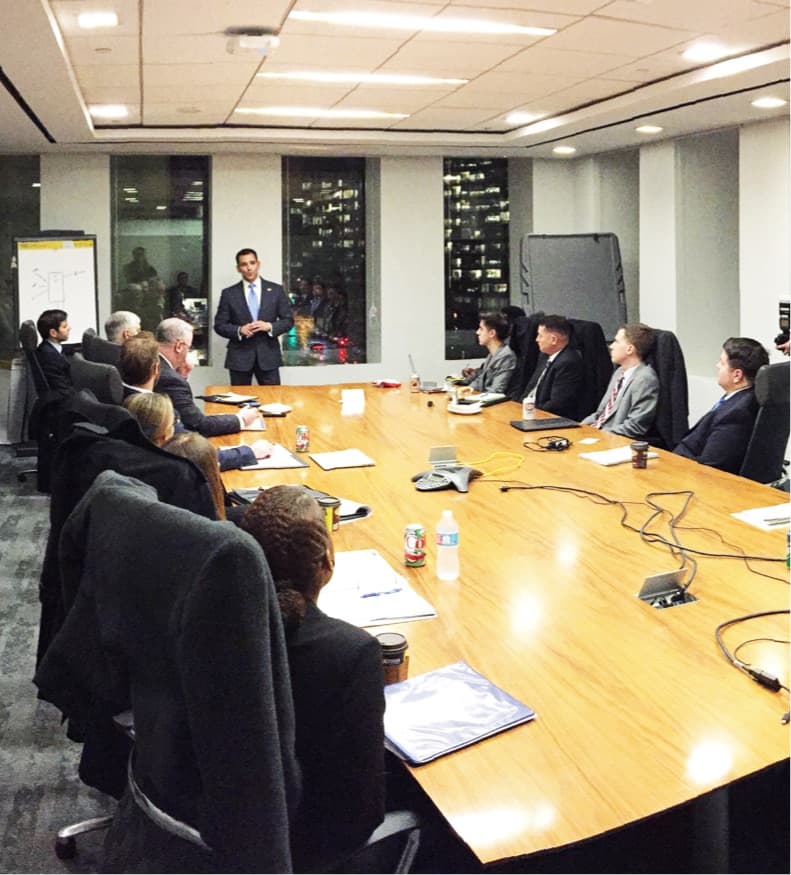 Apply to be a Career Readiness Instructor
Build professional relationships with local veterans and give back to your local community by helping the next generation of veterans achieve their career potential as a FourBlock Career Readiness Instructor (CRI). CRIs are the lead front-line team members and direct-service instructors for our flagship Veteran Career Readiness Program.
CRIs work directly with the FourBlock Regional Director, Veteran Career Readiness Coaches, local employer partners, and local veteran service organizations to deliver the program curriculum to a cohort of transitioning service members and veterans seeking meaningful civilian careers.
Learn More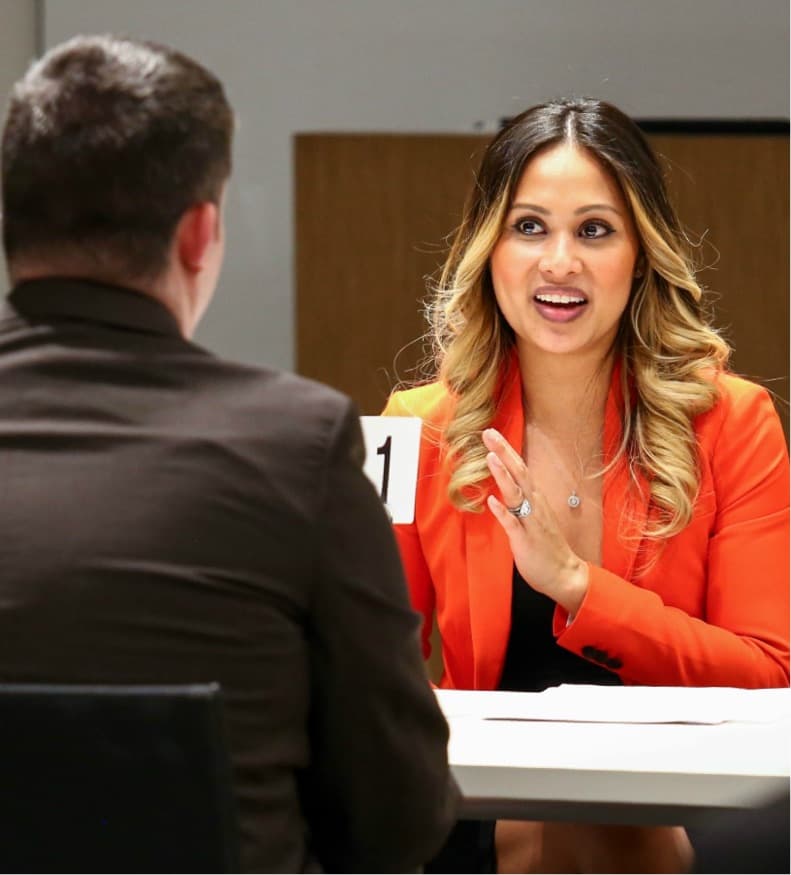 Volunteer as a Veteran Career Readiness Coach
Volunteer your time and expertise to provide feedback to student veterans and ensure that they are making meaningful progress towards a successful military-to-civilian career transition as a FourBlock Veteran Career Readiness Coach. Coaches provide bi-weekly coaching and feedback for up to three current FourBlock students during an eight- to 12-week semester of our Career Readiness Program.
Veteran Career Readiness Coaches work directly with FourBlock Career Readiness Instructors and Regional Directors to communicate students' progress and identify those students who may need additional support and services.
Learn More

Bob Woodruff Foundation
The Career Readiness Coach program is made possible in part by a grant from the Bob Woodruff Foundation, which is dedicated to ensuring that impacted post-9/11 veterans, service members, their families, and their caregivers thrive long after they return home.