FourBlock Recognized as an Inclusive Workplace by Best Companies Group and COLOR Magazine
The Inclusive Workplace designation recognizes organizations that have demonstrated an exemplary commitment to fostering inclusivity and a sense of belonging in the workplace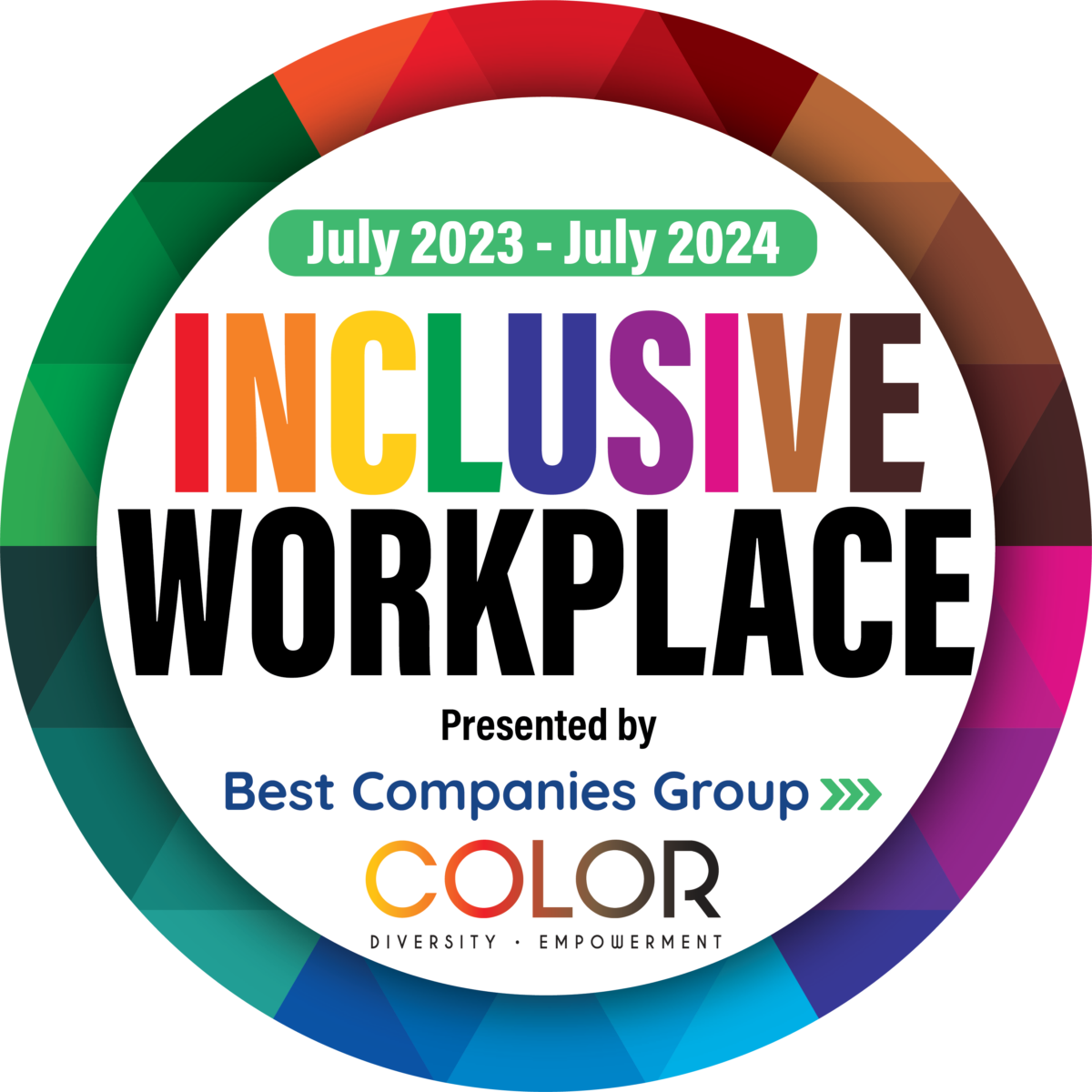 August 7, 2023 (NEW YORK CITY) – FourBlock, a leading nonprofit organization dedicated to supporting service members, veterans, and military spouses in their transition to meaningful civilian careers, is proud to announce its recognition as an Inclusive Workplace by Best Companies Group, in collaboration with COLOR Magazine. FourBlock joins an esteemed group of 30 businesses that have demonstrated exceptional commitment to fostering inclusivity and cultivating a sense of belonging within their work environments through the Inclusive Workplace Program.
The program, initiated last fall, assesses participating companies through comprehensive surveys and data analysis. Areas of evaluation include inclusion, belonging, psychological safety, community, and purpose.
"This program highlights the real strides companies are making in cultivating inclusive cultures that help all employees feel valued and engaged," said Jaime Raul Zepeda, Executive Vice President of Best Companies Group.
According to Best Companies Group, recipients of this recognition have shown significant commitment to ensuring all their employees feel included, heard, and valued, and their commitment to inclusive work environments has had meaningful impacts on employee engagement, retention rates, and brand recognition. The companies recognized this year serve as beacons of inclusive culture within their respective industries, demonstrating the immense benefits of prioritizing belonging and inclusivity in the workplace.
The recognition reflects FourBlock's dedication to creating a workplace culture that values diversity, fosters inclusivity, and encourages each team member to thrive.
"We are immensely proud to receive the recognition as an Inclusive Workplace," said Mike Abrams, Founder of FourBlock. "At FourBlock, we believe diversity is an essential strength that enriches our organization. This honor is a testament to the collective efforts of our team members, who contribute their unique perspectives and experiences to create an environment of belonging and collaboration."
The Inclusive Workplace recognition underscores the organization's continued commitment to ensuring all team members feel included, heard, and valued.
"These companies serve as an inspiring example of what it truly means to create a workplace where everyone feels like they belong and can bring their full selves to work. Their commitment and their actions are paving the way for a better and more inclusive future," Zepeda added.
To review the full list of winners, go to: https://bestcompaniesgroup.com/programs/inclusive-workplace-program/recognition-list/.
###
About FourBlock
FourBlock is a 501(c)(3) non-profit organization dedicated to supporting veterans and military spouses in their transition from military service to meaningful civilian careers. FourBlock's flagship Veteran Career Readiness Program is taught by corporate leaders in major cities across the U.S. and now serves more than 600 transitioning veterans annually. To learn more about how FourBlock is equipping veterans and military spouses to successfully transition to meaningful civilian careers, visit fourblock.org or contact info@fourblock.org.