Ted Pease is a 12-year U.S. Navy veteran, a current U.S. Navy reservist, and a graduate of FourBlock's Spring 2021 Philadelphia Veteran Career Readiness Program.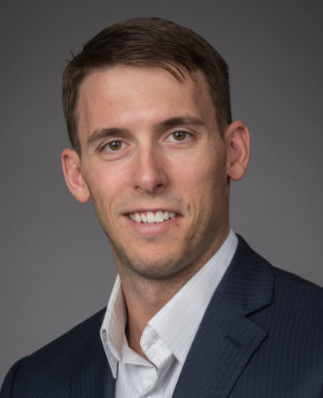 Service (Branch, Length of Service): USN 12 Active, currently in the USNR
Education: Penn State University – B.S. Economics. UCSD Rady School of Management – M.B.A.
FourBlock Cohort: Philadelphia, Spring 2021
Current Company or Organization: AIG
Position: Underwriter
Hobbies & Interests: Jiu Jitsu, Sailing, Cooking and Reading
We spoke with Ted to discuss his military transition, his experience in FourBlock's Career Readiness Program, and his current role with AIG.
---
What struggles or barriers did you face during your transition from active duty back into civilian life?
I had to spend a lot of time trying to figure out what I truly wanted. I thought I had an idea, SALES!, but that wasn't really everything that I needed. I had a lot of life transition going on, so I began to understand that as much as a fast paced start up would have been great, I had a young family with another child due a few months after active duty. We were moving across the country, and I also needed a company/manager that understood (or at least was willing to learn) what the reserves required. Finally, I felt that I had a lot to offer, and ultimately, I wanted to join an organization that wanted me as well. It took a long time to find the right industry and company that made me feel like they really wanted me.
It took a lot of mentorship, phone calls and self-evaluation to learn what I needed was more important than what I thought I wanted. I'm grateful to those who helped me discover that.
What drove you to apply to participate in FourBlock's Veteran Career Readiness Program?
I was living in San Diego while trying to find a job in Philadelphia. A silver lining of COVID was having all these groups transition to virtual events. There is a great organization called The Greater Philadelphia Veterans Business Network that I joined. I met (FourBlock Northeast Regional Director) Eric Stetson through an event there. Once Eric explained the opportunity that belonging to FourBlock would offer, there was no way I could pass it up.
How did the program impact your transition?
The willingness of every coach and person involved truly made the difference. The resume, interview, networking, and career coaching is top notch. The willingness of everybody to help and connect is invaluable. I was introduced to a lot of people that had nothing to do with FourBlock, but the coaches leveraged their network as best they could to help.
Transition is about finding your fit, but that's impossible to do without building the right network of advocates working hard to help you. FourBlock is full of amazing advocates.
What were your key takeaways from the program?
My MBA program had helped a lot with my, "Why" and some job search/networking tools. FourBlock's programming mirrored a lot of those tools, but really added versatile veteran-based services, like Candorful, that were needed to refine my approach and skills.
What did you like most about FourBlock's approach and/or the Career Readiness Program?
As mentioned above, the program really reinforced the need to continuously network and build your team. Eric facilitates and brings some amazing people to us.
How did the program help prepare you for your current role?
I don't think the program helped me prepare to be an underwriter, but it absolutely helped me learn how to speak and communicate my background and experience in a way that is understood by people with no military background. Learning and being coached on how to explain your value to others is really what FourBlock is about.
What can veterans in your region expect from the program?
Top level tactics with well road mapped strategies for greater peace of mind in their transition.
What do you like most about your current company or position?
The company, team, manager, and position checked all the boxes. I feel very lucky, and I don't think it happens all the time, that my first job out met everything I needed and wanted. I felt completely supported in my transition, training and even when we just recently had our second child.
How did your military service prepare you to serve in your current role, or your work in the civilian workforce more broadly?
Insurance is a great fit for military. There are many paths you can go down, but ultimately, it's all risk management. Military folks manage risk all day every day. There almost isn't a day that goes by without a safety brief that includes the need to adequately review risk and determine the mitigations.
Also, we have had to work in teams and effectively communicate across broad spectrums of people. Insurance can have you talking with clients all over the world while at the same time you're working within your organization's silos to make the best business experience you can for clients. We do that all the time, and it's something veterans, once they learn how to communicate that skill, can leverage.
What one piece of key advice would you give to veterans who are currently transitioning?
Start networking as early as possible. A year, 1.5 years…talk to everybody you can, and ask them to introduce you to two more people. A 30-minute phone call is such an easy ask, and people love to help. Also…you won't get a job until your only a couple months away from being able to start (and that's on the longer side). That drove me nuts, but the chips will fall into place if you've done the work.
AIG is a partner of FourBlock's Veteran Career Readiness Program.