Regional Director | Central Region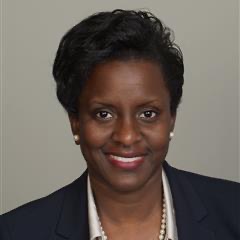 Angenetta Lambert is native of Memphis, Tennessee. She has a passion for assisting military connected individuals in uncovering their hearts' desires and achieving their career goals.
Previously, Angenetta supported Syracuse University's Institute for Veterans and Military Families as Program Coordinator and Manager for the Onward to Opportunity Program and Program Manager for Entrepreneurship & Small Business.
Angenetta entered her service to the military connected community as a volunteer with the Army Family Advocacy Program, a Family Readiness Group Instructor, and a Mobilization and Deployment Instructor. Her roles as and education counselor, career counselor and VA Benefits advisor drove her interests in promoting and facilitating the successful transition of military service members to the civilian workforce. During her time with the IVMF, she helped to launched the O2O program in San Antonio and Killeen and oversaw the enrollment, career, and employment endeavors of those transitioning out of the military, veterans and military spouses throughout north, south, central and east Texas.
Angenetta earned a bachelor's degree in Broadcast Communications and a master's degree in Corporate Communications, both from Austin Peay State University. She is currently completing a master's degree in Marriage and Family Therapy from Syracuse University.